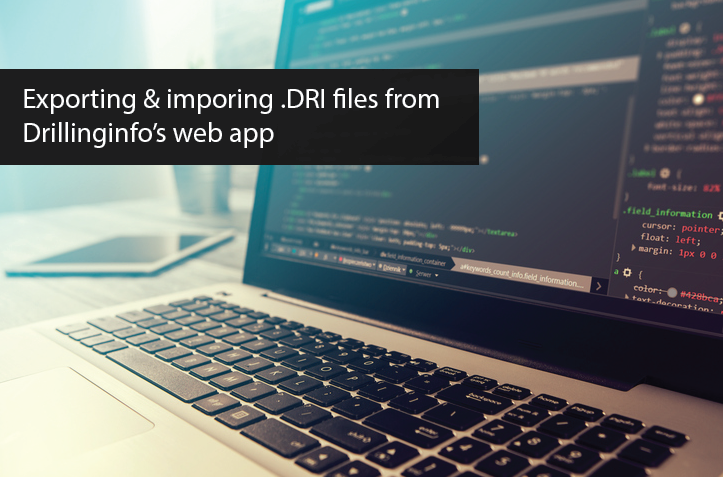 Exporting Data from the New Drillinginfo web app
You may have noticed the DRI export is currently labeled (DRI Beta) from the Drillinginfo applications, however, the DRI file works as it always has. We have been working closely with Drillinginfo to provide improvements and a few small fixesto this popular file type.
Users can export lease data to .DRI files from both the DI Desktop Application as well as the new Drillinginfo Web Application.
Exporting from Drillinginfo Web App:
Login into Drillinginfo (login button on info.drillinginfo.com)

Launch the Drillinginfo web app (top left on product gallery page)
Click here to view instructions on importing the .DRI file into PHDWin.