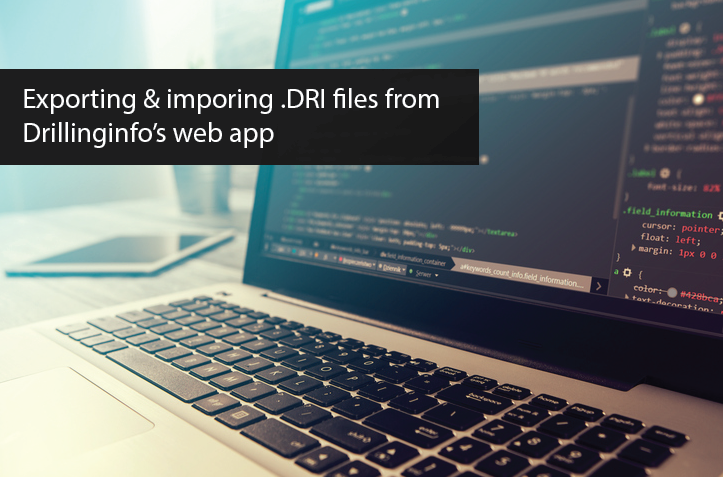 Updated: How to Import DI Data into PHDWin
TRC Consultants has been working with Drillinginfo on their recently updated production export format (.DRI file.) This update removed double quotes from string fiends in the DRI export file so that fields import correctly into PHDWin. Example of these string fields include:
Operator Alias

Well/Lease Name

Reservoir

Oil Gatherer

Gas Gatherer

Field
Export Production Data from the Drillinginfo Web App
Using the EXPLORE panel, filter the Production table to the producing entities you are interested in.


Filter Example:
County/Parish = McKenzie (CO)
Field = Antelope

Open the Export Wizard and select Production under US Data Sets
Name your export and verify the email address.

If Download Automatically is checked, the file will download for you.
If Download Automatically is not checked, you can access the download via the link provided in the email or from the Export History.
You now have the DRI file that can be imported into PHDWin.
Importing the Data to PHDWin
The instructions below will walk you through creating a new project and importing the Drillinginfo production data. To import this data into an existing project, skip to the Import Data section below.
Create a New Project
Click Save.
Import the Data