Highly Customizable GUI
PHDwin V3 gives all the power to the user. Our highly customizable user interface allows you, your team, and/or your manager to create and share views that will bring efficiency to your workflow. As always, any changes you make trigger real-time recalculations and updated display on the screen.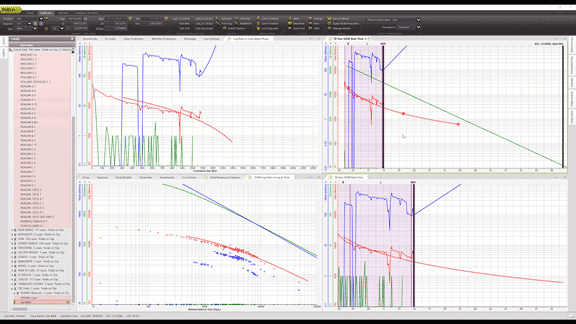 Built for Speed
Microsoft SQL Server Backend

Multi-core Processing

Unlimited Database Size

1

Automated resolution of case dependencies

Run reports while others work
Expanded Engineering Tools
Support for Daily data

Arps, SEDM, Scheduled, Lin Time, and Flat Segments can be used together on same forecast

Flow regime identification

Normalized curves by proppant and lateral length
Comprehensive Economic Modeling
US and international economics

Pre and post income tax reporting

True Group Economic Limit calculations

Flexible qualified prices, expenses, ownership, investment, and tax inputs
Improved Economics Methodology
Economic limit automatically calculated with max cum cash flow

Support for differentiating sunk and discretionary investments

Introduction of economic hurdles
Qualified Economics & Scenarios
Store qualified case data

Use scenarios to quickly run sensitivities

More flexible and user-friendly than any other software
Data Discipline
Company standards set at database level

Data dictionaries

True multi-user experience

Admin control (coming soon)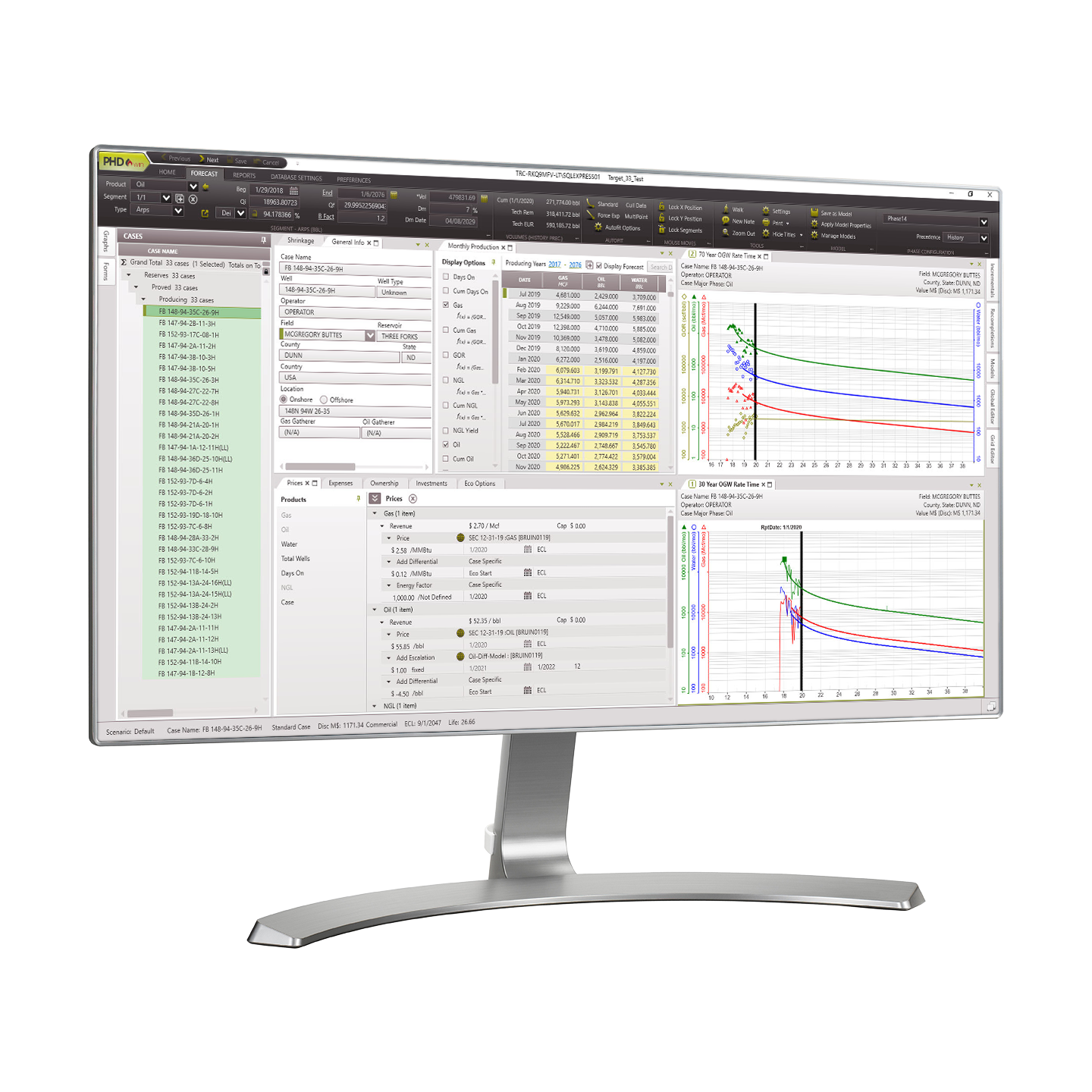 The next generation in reserves and economics software is here
PHDwin V3 has been highly anticipated in the oil and gas world for good reason. No other software platform delivers unparalleled calculation speeds, virtually limitless database size1, practical engineering tools, and sophisticated economic calculations all packaged inside a highly customizable user interface. With PHDwin V3 you'll achieve better reserves through better economics. 
1 PHDwin V3 installs with SQL Express, which can support databases up to approximately 5000 cases and up to 3 simultaneous users. Companies with larger case counts and 3+ simultaneous users may wish to explore enterprise database platforms.