This tutorial will guide you through importing data to create cases, adjusting economics, adding forecasts, mass editing cases and running reports – allowing you to get started quickly on a new evaluation.
Adding New Cases
From the Home ribbon, you can add single cases or import data from a variety of sources.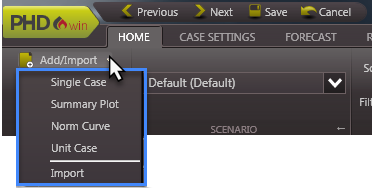 Save or Change Views
From the flyouts on the lefthand side of PHDwin you can open forms and graphs to edit your cases. Drag and drop the forms to arrange them as you'd like and save your favorite setups as Views. From the Home Ribbon, you can switch to the Standard View for an example.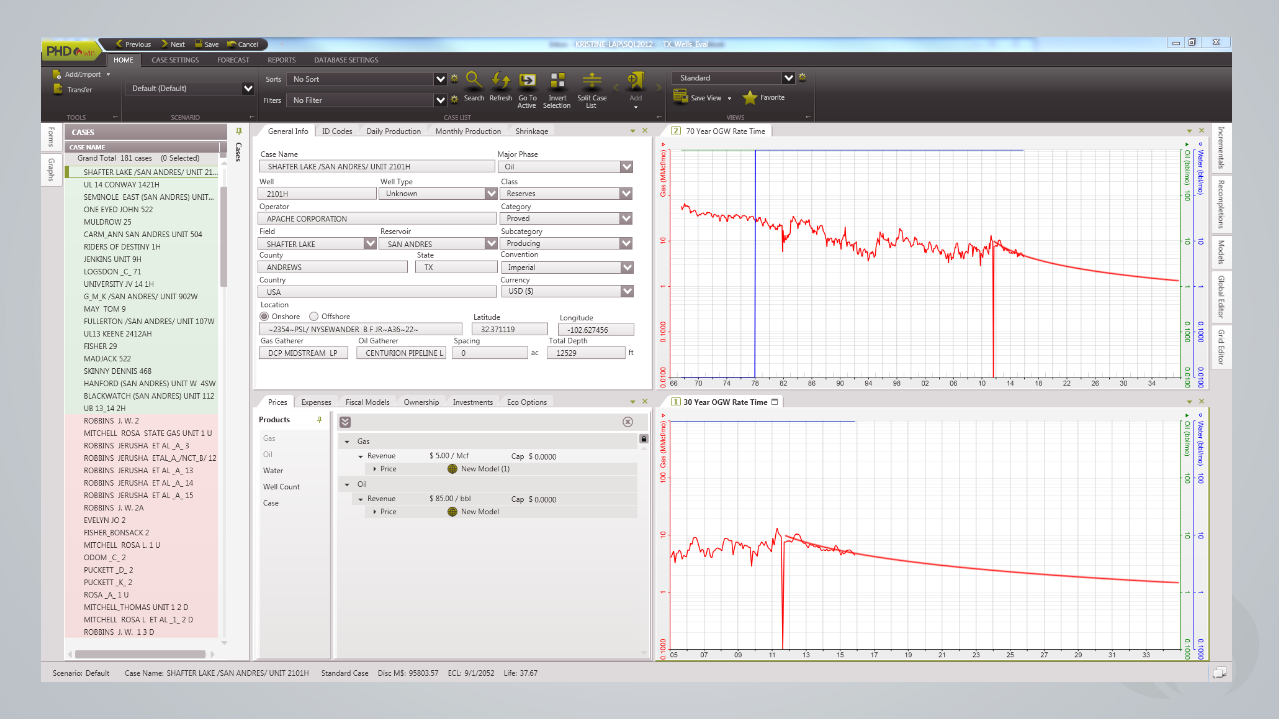 Editing Cases
The cases flyout shows a list of all cases in the database, the active case is outlined in green. The active case is the one that you are editing. Double-click on any case to activate it and the forms will update with the information for that case.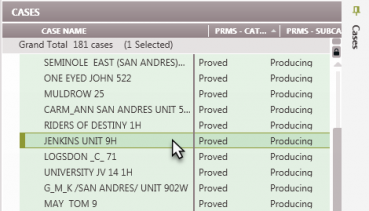 Adjusting Forecasts
Open a graph to adjust the forecast for any case. On the Forecast ribbon, add a new segment by clicking on the plus button and selecting the type. You can also use one of the autofit functions to get started, then manually adjust the parameters directly on the ribbon or by using the mouse to move the handles on the graph. Double-click on the graph to adjust any settings, including the products displayed or the X and Y axis.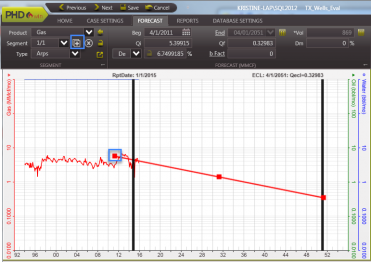 Multi-case Editing
Often, you will find yourself wanting to make the same edit to more than just one case at a time. There are two tools that can help with this – the global editor and grid editor. The global editor can be used to apply the same change to a group of cases that you choose. The grid editor can be used to adjust your case inputs in a spreadsheet format.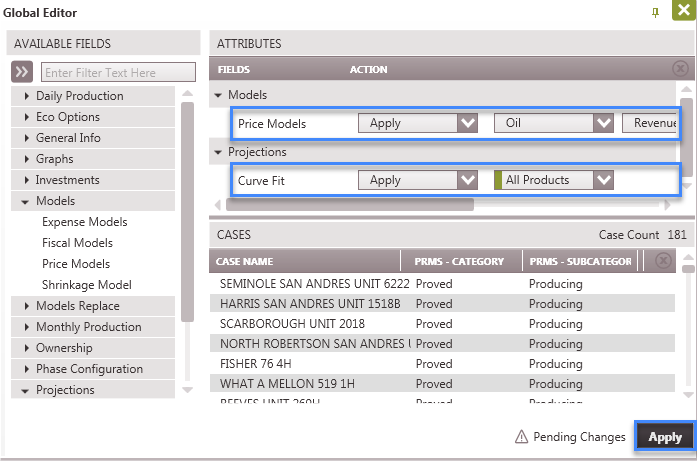 Running Reports
PHDwin features report templates that provide economic results in yearly values, monthly values, and one-line reports. The Standard Eco and One-liner reports are among our users favorites. From the Report ribbon, choose the template, cases and click Run.