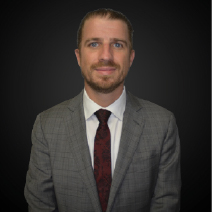 Josh Neese joined TRC Consultants in 2009 and has been on our Special Projects team since 2011. In this role, he works primarily with our medium to large and international clients on initial training, best practices, and PSC/PSA building and design. You may even find him filling in on support now and then when the master of support, Dre, finally gets to go on vacation.
Josh holds a B. A. from Southwestern University in Georgetown, Texas. Prior to joining TRC, he spent a year and a half working at One West Bank in charge of account reconciliation with HUD.
When Josh is not busy at work, he enjoys traveling, golf, and taking his dog(s) to the park. He happily lives with his wife, cat, and pups in Austin, Texas, a town he has called home for over 15 years.