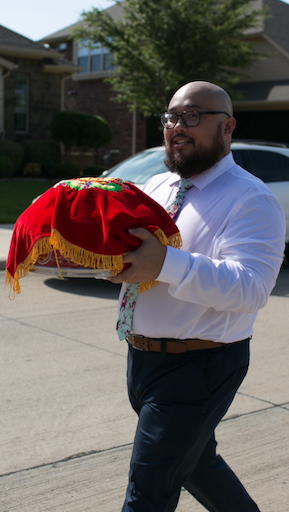 John Jomadiao joined TRC Consultants in 2019 and is a valued member of the Technical Support team.
John holds a degree in Mechanical Engineering from the University of Houston. Prior to joining TRC, he spent time training to become a reservoir engineering technician at QED Energy Associates.  His previous ventures included working in the additive industry as a manufacturing engineer and giving a needed ride as a Lyft driver.
When John is not busy at work, he enjoys karaoke, cooking and baking, hiking, playing video games, watching Marvel movies, and getting together with friends for jam sessions.  He can be spotted in any food festival or open mic night around town. He lives in North Austin with his guitar, Marceline, and his piano, Evangeline.