PHDRMS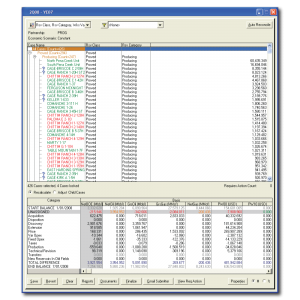 PHDWin compatible reserves management system
PHDRMS is a comprehensive tool designed to track and report your corporate reserves and performance data. PHDRMS seamlessly integrates with TRC's decline curve and economic analysis software.
More Informed Decisions
Efficiently answer questions about how and why reserves change while providing useful information for corporate benchmarking.
How close were the projected parameters to the actual parameters?
How and why do reserves change from year to year?
How realistic probable and possible reserve estimates were by tracking their migration into proved?
Do established acquisition and drilling programs adequately replace sales production?
Automate reconciliations using a standardized methodology to provide results that are trackable from year-to-year, and repeatable from user-to-user.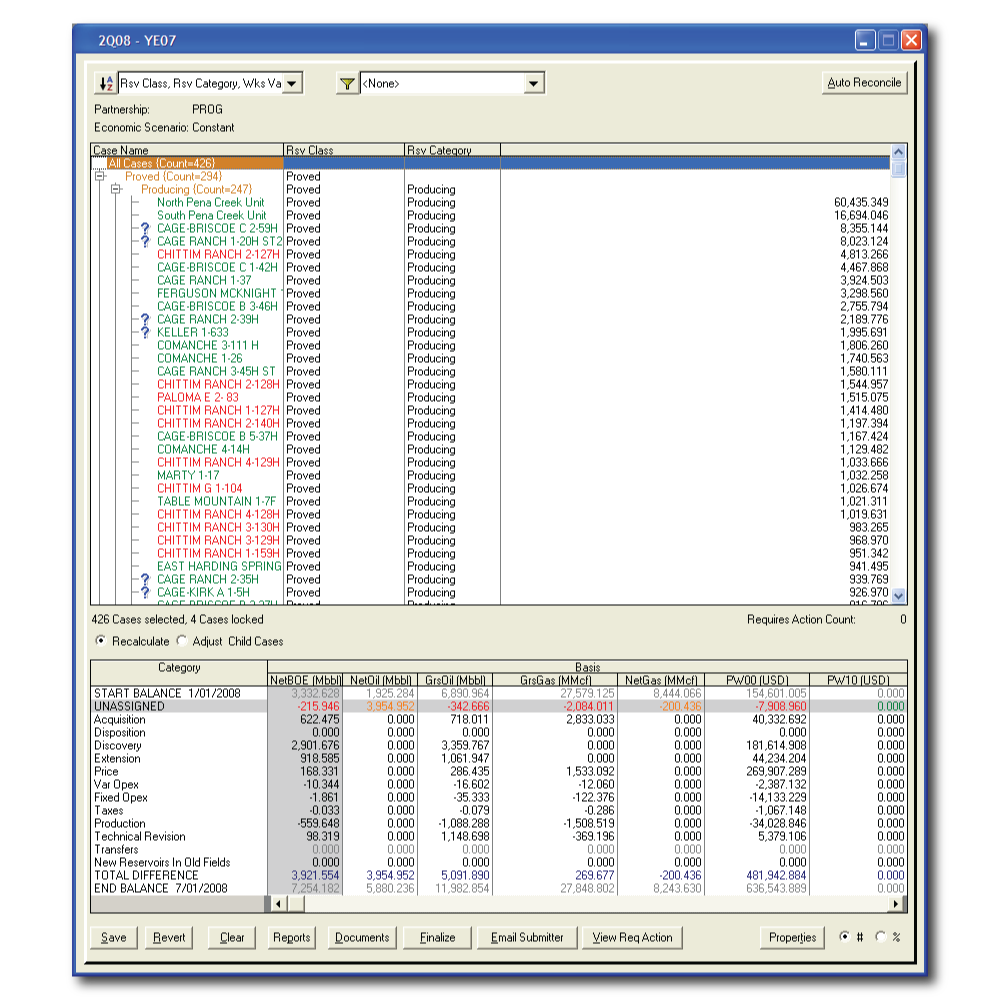 Fit-for-Purpose
With unsurpassed flexibility, RMS meets a variety of reporting challenges in a single run.
Track up to twelve different reconciliation bases simultaneously.
Track any number of change factors simultaneously.
Track any number of economic or pricing scenarios within the same project.
Reconcile changes at the individual well level or at any hierarchy you define.
Aggregate multiple change categories together for different reporting venues such as SEC, DOE, or internal management.
Simple Reporting
Pull in reserves data and forecasts from multiple PHDWin projects into a single SQL database.
Create a Corporate Reporting Archive for use by engineers and managers alike. Reports can be saved along with information such as the user who created it, timestamp, sort and filters applied, etc.
Stored report output for multiple economic scenarios and ownership sets decreases wait time and eases the reporting process.
Roll-up reports to any summary hierarchy you define within PHDRMS.
Automate a number of reporting requirements including SEC reserve disclosures, DOE EIA-23, CSA NI-5101, CPR, internal management and lending institutions.
Load reconciliation data directly into RIGS for EIA-23 compatibility. Find and apply EIA-style codes (i.e. field codes) directly in PHDRMS using a simple search, drag and drop interface.
Assured Integrity
Consistency in reconciliation is key. Assign rights and privileges to all users as part of a role created by the administrator.
Roles can be defined by a variety of functions including creating projects, creating reports, editing change categories, linking cases, viewing documents, deleting, etc.
Submit documents to the PHDRMS system, and associate those documents with the entire project, a project event, or any single case in the project. Documents are fully searchable within PHDRMS and can be viewed or printed on demand. Available plug-in will time and date stamp documents as they go in for SOX Compliancy.
[contact-form-7 id="662″ title="RMS Quote"]