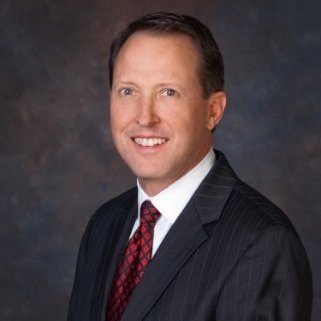 Cell: (713) 248-1012
[email protected]
Most recently, Mr. Bunch was Asset Manager for Davis Petroleum Corp. from September 2012 to April 2016.  Prior to that, he was Chief Operating Officer and Founding Minority Member for Mecom Oil LLC from January 2007 to September 2012; Vice President for Huddleston & Co., Inc. from April 1999 to January 2007; Engineering Manager for Petrocorp Incorporated from January 1993 to April 1999; Reservoir and Production Engineer for ARCO Oil & Gas Company from June 1981 to December 1992.  He graduated Magna Cum Laude with a BS in Petroleum Engineering from Texas A&M University in 1981.  Mr. Bunch is an active member of Society of Petroleum Engineers (SPE) and Society of Independent Professional Earth Scientists (SIPES).  He has served on local and international committees for the SPE including Chairman of the Continuing Education Committee.
BACKROUND SUMMARY:
Upstream E&P professional with more than 35 years of operational & managerial experience in oil & gas exploration, development and A&D. Proven technical expertise in Gulf Coast, Mid‐Continent, Rocky Mountains, California & Canada with clastic & carbonate reservoirs. People oriented with highly developed computer skills and detailed understanding of oil & gas financial concepts.
KEY RESPONSIBILITIES & ACHIEVEMENTS:
Since 2007 held COO, SVP & Asset Manager roles with 4 different independent E&P companies, accountable for the following:
All engineering, geoscience, operations, acquisitions & financial functions (varied by company)
Worked as part of senior management team to close 2 Permian drilling programs and 1 Oklahoma production acquisition
Led various teams that increased rate in operated properties by more than 100% through improved production practices in 6 months and increased reserves by more than 20%
Led team that increased rate and cash flow from the Company's Louisiana assets and increased net reserves from YE 2012 of 2.8 million BOE by 175% after accounting for production run‐off
Developed & led execution of a plan to dramatically increase rate and reserves critical to company valuation for a public‐co. merger whereby the company stakeholders retained >60% and control.
Acquired North Louisiana property & sold out to large operator for $17MM to exploit Haynesville Shale
Managed 40 well drilling program over 5 years
Founded and managed Dantoria Energy as a small E&P & consulting company.
Early career roles as Engineering Manager & as reservoir, production & completion engineer working in multiple basins to evaluate & acquire producing properties, develop & implement production improvements & drilling programs, and improvements to financial reporting systems.
WORK HISTORY:
Dantoria Energy LLC
Founder & Owner
Jun 2017 to Present
Coronado Petroleum LLC
Co‐Founder & Managing Partner
Jun 2017 to Jan 2018
Camber Energy Inc
SVP, Engineering & Operations
Sep 2016 to May 2017
Davis Petroleum Corp
Asset Manager
Sep 2012 to Apr 2016
Mecom Oil LLC
Co‐Founder & COO
Jan 2007 to Sep 2012
Huddleston & Co &
Peter Paul Petroleum
VP, Petroleum Engineering
Apr 1999 to Jan 2007
PetroCorp Inc
Engineering Manager
Jan 1993 to Apr 1999
Arco Oil & Gas Company
Reservoir & Production Engineer
Jun 1981 to Dec 1992
EDUCATION:
B.S. in Petroleum Engineering, Magna Cum Laude, Texas A & M University, 1981
HONORS:
Tau Beta Pi (Engineering Honor Society)
Pi Epsilon Tau (Petroleum Engineering Honor Society)
PROFESSIONAL AFFILIATIONS:
Registered Professional Engineer in Texas #86704
Society of Petroleum Engineers, Member
SPE Northside Treasurer 1993‐1997
SPE Continuing Education Committee, Chairman 2004, Member 2000‐2008
AIME Hoover Award Committee 2010‐2012
Society of Independent Petroleum Earth Scientists, Associate Member