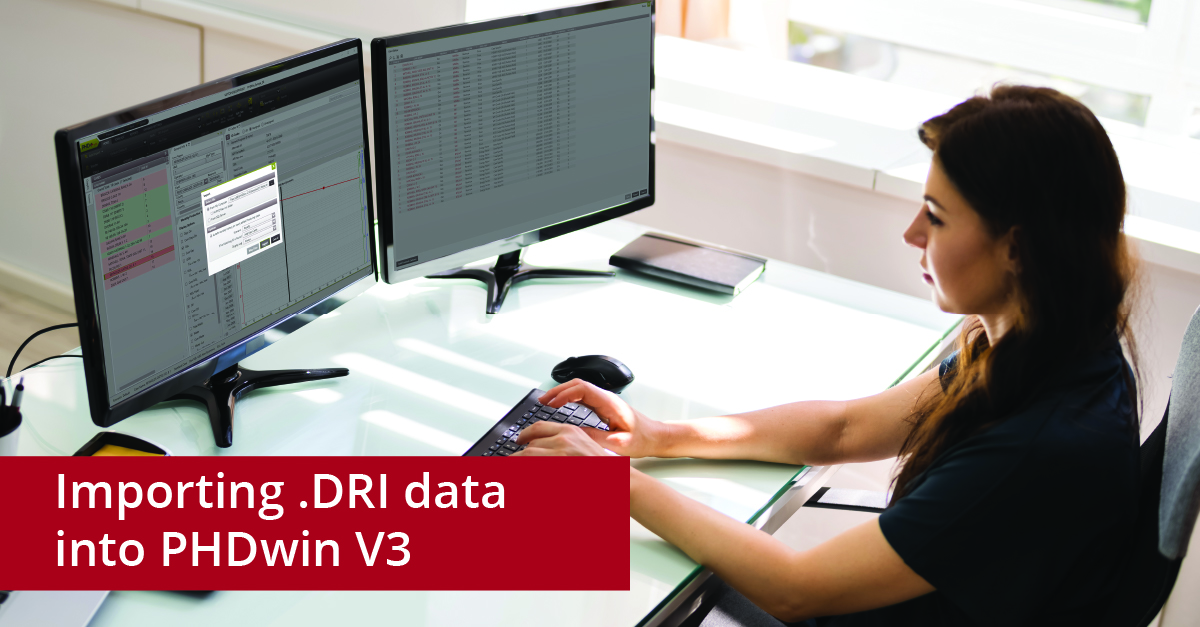 Importing .DRI data into PHDwin V3
Importing header and production data from industry data providers is one of the most common tasks performed in PHDwin – whether to update existing cases or create new cases.
The steps below will demonstrate how to import Enervus/Drillinginfo .DRI files into PHDwin V3.
Click here for help creating the export file from the Drillinginfo Web App, DI Plus, or DI Basic.
Importing a .DRI file into PHDwin V3
Best Practice Tip: Prior to running any import, create a backup of your PHDwin project.
To do so, go to the Database Settings tab on the Ribbon. Click Database Manager. Then click the Backup button located in the upper right of the Database Manager window.
On the Import window, nagivate to and select the .DRI file you wish to import.

Make the desired selection in the Options pane. This is where you can specify which Scenario you wish to add the cases to, which ID code should be used for matching to existing cases, desired behavior for when a match is not found, and whether or not to display the import log.


Best Practice Tip: Change the Display Log option to Always – this is a quick way to QC your import as it will show you all cases that were imported, matched, or had an error.


Make desired Import Options selections in the Import Options window. Available choices are:
– Clear all data then import
– Replace overlapping
– Only append new data
– Do not import


After your selections have been made, click Apply.
While these steps have been written for importing a DRI file specifically, they are identical or similar for importing known import files including: Accumap (.axp), Divestco (.pds), Future (.dut), GeoLogic (.glx), GeoVista (.cpd), HPDI (.hpd), IHS 298 (.98c), Lasser PRN v2 (.prn), Rextag (.rex), TGS (.tgs), WoodMackenzie (.wmc) and others.