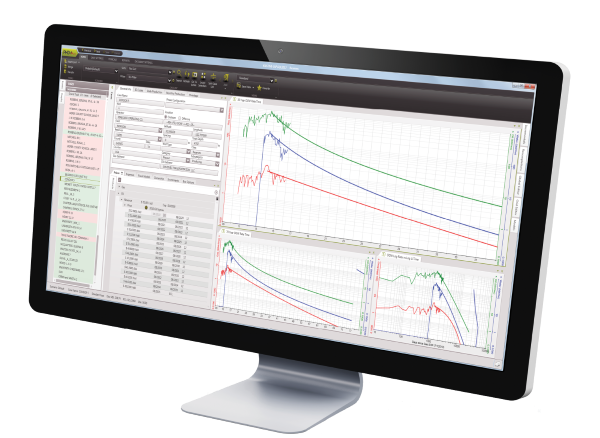 Convert a PowerTools project for PHDwin
Let's get started on your free conversion
We know that evaluations in the oil and gas industry have a wide range of choices for production data vendors.
This is why PHDWin features several pre-mapped imports for the most popular file types and allows you to create and save your own custom mapping. Allow us to convert your Aries or PowerTools project files to PHDWin so you can see firsthand how easy it is to be the master of your own data. You'll love how easy to learn and use PHDWin is and if you get stuck, call our dedicated help desk for free. 
Have a question? Give us a call (888) 248-8062
Request your free PowerTools or ARIES file import to PHDWin and start a free trial 
Complete the form to the right to get started on your file import. A member of our team will receive your information and get started on the import right away. We will also email you a link to download your free trial of PHDWin. If you have any questions, please call us at (888) 248-8062 x4 or email us. 
---
During your free trial, we encourage you to do real work. Create evaluations and share them with colleagues. Your work will be saved even when your trial is over.
---
Have a question?
Feel free to call or email our stellar technical support team for help.
(888) 248-8062 x5
[email protected]
M-F 9AM – 5PM CST
WHAT PEOPLE SAY ABOUT PHDWIN
PHDWin is by far the easiest software for my team to learn. I can have someone that understands reserves an economics up and running on PHDWin within an hour, unlike other products that takes months to establish a basic working efficiency.
It's the only software that can be used out of the box.
PHDWin is the rare Reserves and Economics program that a person can pick up on his own and begin using productively in less than a day; yet has all the features to handle the unique situations.
At Continental Resources, we continue to be very pleased with the speed, accuracy, and consistency of the PHDWin product. Having generated reserve reports for the last 3 years with this product, we have always been able to model any economic criteria necessary to determine the value of our assets. PHDWin has been user friendly and simple; yet sophisticated enough to handle complex economic evaluations. Data importing and exporting along with merging files has been straight forward.
Offshore evaluations were always cumbersome before PHDWin because the platform economic limit had to be calculated by hand. Now, PHDWin makes it easy for us, we just assign wells to a platform case and PHDWin takes care of shutting-in and abandoning the wells and the platform when the whole thing is at its economic limit.
I've been a long time user of the major economics packages, including the original DOS versions and I am pleasantly surprised at the intuitive layout of PHDWin. You can tell the package was built and designed by an end-user. Fast and efficient. A true home run…..
Being in the  consulting business, we have been exposed to virtually all commercially available evaluation software. PHDWin has separated itself from the competition by providing a powerful, user-friendly product that meets both our client's needs and our own needs at a reasonable cost. They have been very responsive in providing additional program utilities to manage our more sophisticated evaluations as well as providing technical support that is both knowledgeable and accessible. In our opinion, PHDWin is the best overall economics package on the market.