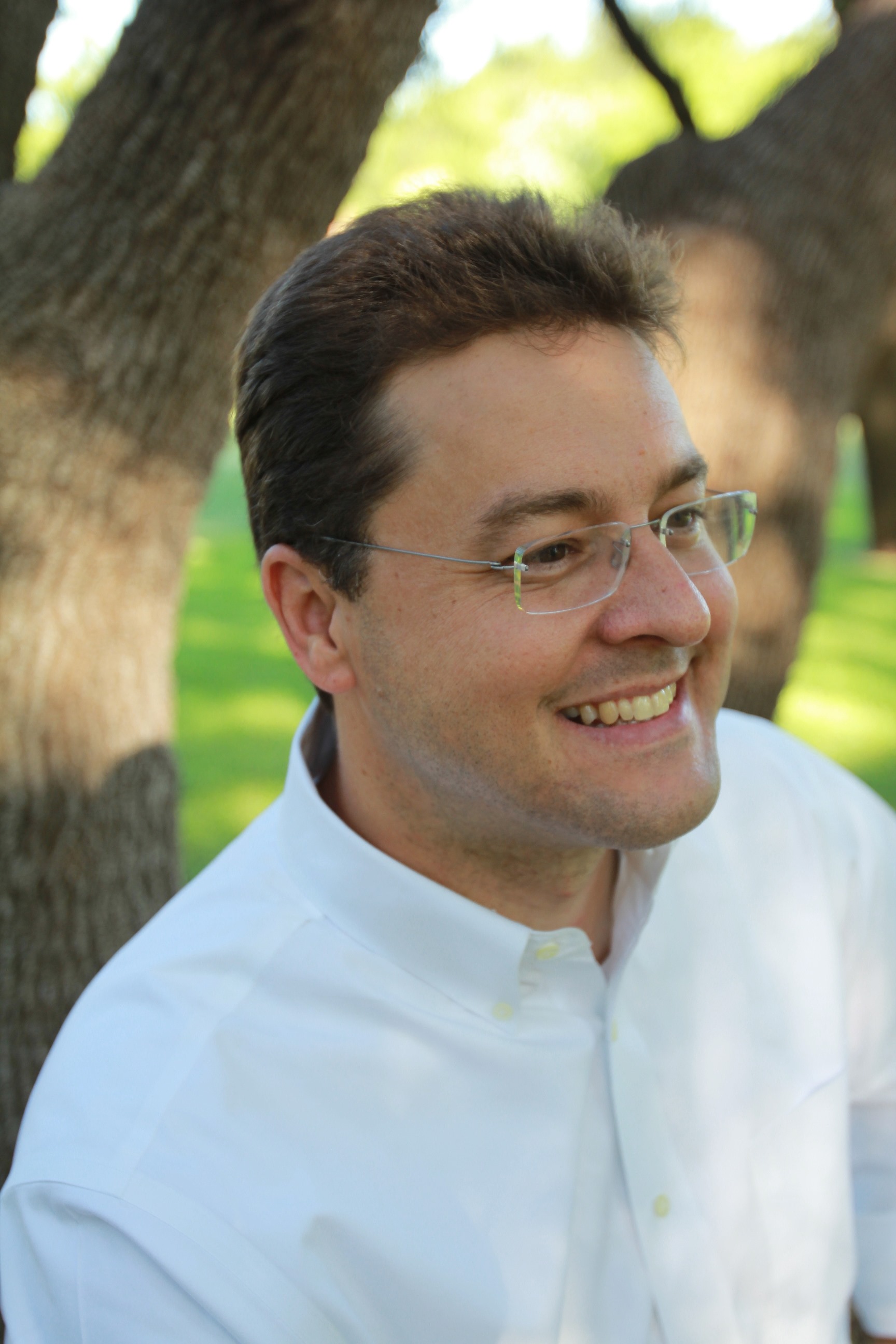 C: 817-939-6468
[email protected]
EXECUTIVE PROFILE
·        Independent expert in petroleum engineering with particular knowledge of shale fields.
·        Possess over 20 years of expertise analyzing reservoirs and reservoir management issues, forecasting production, estimating reserves, and defending analyses in contested settings.
·        Managed, participated in or provided lead analyses on wide range of issues in hundreds of projects in the United States and abroad, often in interdisciplinary teams.
·        Created and managed businesses and teams for 14 years.
·        Projects range in value from tens of thousands to tens of billions.
EXPERIENCE
INDEPENDENT CONSULTANT, Fort Worth, TX                                                                2015 – present
Performing reserves & economics, field studies and training services.  More information at www.dpurvisPE.com.
·         Speeches delivered or scheduled at seven North American chapters of SPE.
·         Identified by-passed pays and drill locations in two Fort Worth basin fields.
·         Identified new play in Fort Worth basin.
·         Two papers accepted for presentation at conferences in 2016 and three other abstracts submitted.
·         Mentoring four young professionals.
JETTA OPERATING COMPANY, Fort Worth, TX                                                                     2013 – 2015
Jetta is a privately owned oil and gas producer with five major operating areas onshore US.
Reservoir Engineering Manager, Reserves Manager and Reservoir Engineering Advisor
Responsible for leading and/or performing reservoir analysis of all 11 plays, including both oil and gas and both conventional and unconventional. Supervised and participated in the technical aspects of reserves booking and management. Organized and lead interdisciplinary teams for multiple assets. Participated in executive management meetings and retreats. Mentored all younger reservoir engineers and organized training program.  Performed in-depth geologic and engineering analysis and forecasting of major plays and major opportunities.
Selected highlights:
·         Guided strategic decisions to exit two major drilling programs.
·         Identified previously misunderstood reservoir dynamics, and thus upside potential, in fields including a fractured carbonate, a gravity drainage dolomite, an abandoned waterflood and a mature waterflood.
·         Simulated potential for horizontal well drilling to thin oil rims.
·         Performed six types of engineering analyses to justify recovery from Third Bone Spring play.
·         Explained the anomalous characteristics and performance in the Delaware Mountain Group.
THE STRICKLAND GROUP, INC., Fort Worth, TX                                                                  2001 – 2013
The Strickland Group offers consulting services to the global oil and gas industry and legal community concerning matters of reservoir engineering.  TSG provides field studies, cash flow analysis and litigation support. Analysis are often presented and defended in negotiation, arbitration, courts, and regulatory hearings.  TSG provided expert testimony in high profile cases including the Macondo blowout and disputes between international companies and national governments.
Executive Vice President
Responsible for client relations, business management, organizing support staff and interdisciplinary teams, conducting engineering analyses and crafting reports. Analysis of wide range of topics such as drainage, well spacing, contract interpretation, acquisitions and divestitures, reserves classifications, reasonably prudent operator standard, fair market value, capital and operating costs, leasing analysis, commodity price expectations and future development plans.
Consulted on projects in Texas, Oklahoma, Louisiana, Kansas, Arkansas, New Mexico, North Dakota, Colorado, Pennsylvania, Gulf of Mexico, offshore California, Equatorial Guinea, Columbia, Algeria, Yemen, Nigeria, Papua New Guinea, Indonesia, Turkey and China.
Clients include government agencies, major oil companies, national oil companies, independents, service companies, private oil companies, insurance firms, investors, royalty owners, national and regional law firms as well as local and plaintiff firms.
Selected Highlights:
·        Conducted dozens of field studies, recovery projections, fair market valuations and economic studies for the Barnett shale field since 2002.  Other shales analyzed include Fayetteville, Delaware basin, Eagle Ford, Haynesville, Woodford, Monterey, Dadas.  Performed post mortem analysis of a $500 million bankruptcy when a formerly successful Barnett Shale operator entered other shale plays.
·        Conducted probabilistic evaluation of a giant gas discovery in the eastern GOM for the US government in a expropriation suit by a major. Settlement at 10% greater than our value announced by President George W. Bush on the south lawn of the White House.
·        Organized expert team appointed by International Centre for Expertise related to a dispute between a major oil company and a national oil company related to a gas re-injection project in north Africa.  Explained the failure of a massive redevelopment project and provided guidance for future development.
·        Provided comprehensive technical due diligence for Japanese conglomerate in a series of proposed acquisitions in the Eagle Ford shale totaling over $3 billion. Client declined over-priced acquisition, and acquired a second deal at a more favorable price.
·        Advised the SEC during its investigation of Shell's 25% reserve write-down and the class-action plaintiff's attorneys for El Paso's 40% reserve write-down.
·        Supplied analysis related to liability and discharge volume for blowout in the Gulf of Mexico.
·        Assisted clients in acquisitions and divestitures in negotiated and auction settings. Regularly prepared fair market value analyses.
·        Knowledgeable in international arbitrations, bankruptcies, regulatory hearings, tax court, and in state and federal courts. Provided expert opinions in a dozen cases.
Enterprise Contributions:
·        Executive committee and major stockholder of The Strickland Group since formation out of Cawley, Gillespie & Associates in 2001.  Company grew from 9 employees to 25.  Involved in all strategic and management aspects of running the business including finances, personnel issues, compensation, contracts and branding/marketing.
·        Managed a drilling fund that participated in over 25 wells mostly in the Barnett Shale; participated in the acquisition, development, and sale of those interests.
·        Raised private equity for two management teams.
·        Launched spin-off businesses including PartnerMetrics and Workforce Telemanagement in unrelated fields.
CAWLEY, GILLESPIE & ASSOCIATES, INC., Fort Worth, TX                                                1995 – 2001
Cawley Gillespie provides petroleum engineering services including reserve reports, reservoir appraisal, field development planning and litigation support.
Partner & Petroleum Consultant
Served as an engineering consultant specializing in litigation, probabilistic methods, pressure transient interpretation, reserves determination, and reservoir simulation.  Assisted with expert testimony for numerous legal proceedings in both state and federal courts, regulatory hearings, and mediation/arbitration panels.
Selected Highlights:
·        Awarded partnership within 3 years.
·        Consulted on projects across Texas, New Mexico, Oklahoma, Louisiana, Alaskan North Slope, Indonesia, France, Turkmenistan, Gulf of Mexico, and China.
·        Supported international arbitrations in which an oil company sued for expropriation. One concession with three multi-zone oil fields and a second exploration trend for natural gas with one successful exploratory well. As a result of our work, awards in both cases were substantially lower than claims.
EDUCATION
TEXAS A&M UNIVERSITY, College Station, TX
B.S. Petroleum Engineering, Graduated Magna Cum Laude and awarded University Honors,                           1994
Outstanding Achievement Award, College of Engineering
·        Denmark's International Study Abroad Program/International Business                                     1994 – 1995
·        Phi Kappa Phi Honor Society, Pi Epsilon Tau petroleum engineering honor society.
·        Walter W. Lechner Fellowship and departmental scholarships.
·        Various officer positions in student organizations, including President of Residence Hall of the Year. Columnist for The Battalion.
·        Summer internships at ARCO, Chevron and Cawley, Gillespie & Associates.
AFFILIATIONS
Registered Professional Engineer, State of Texas #87866
Society of Petroleum Engineers, 25-Year Member
·        Program Committee Member, 2013 and 2014 Unconventional Gas Conference
·        Program Committee Member (Ethics, Training and Professionalism), 2016 ATCE
Society of Exploration Geophysicists, Associate Member
American Association of Petroleum Geologists, Member
Lubbock Gas Gathering, Advisory Board Member
Boy Scouts of America, Assistant Scout Master, Troop 43, 2012-2015
PUBLICATIONS & PRESENTATIONS
Strickland, R.F., Purvis, Dwayne C., Alexander, R.A., Quinn, M.A., Coupling Probabilistic Methods and Finite Difference Simulation: Three Case Histories paper SPE 38777 presented at the SPE Annual Technical Conference and Exhibition, San Antonio, TX, October 1997.
Purvis, Dwayne C., Strickland, R.F., Problems Reconciling Probabilistic and Deterministic Reserve Classifications and Evaluations paper SPE 68591 presented at the SPE Hydrocarbon Economics Evaluation Symposium, Dallas, TX, April 2001.
Purvis, Dwayne C., "Reserves", Encyclopedia of Petroleum Engineering, 2001, 2008.
Purvis, D. C., Judgment in Probabilistic Analysis paper SPE 81996 presented at the SPE Annual Technical Conference and Exhibition, Denver, CO, October 2003.
Nickle, Brad, Purvis, Dwayne C., Strickland, R.F., Resolving the Nightmare of Performance Reporting and Portfolio Management – A Web Based Approach paper SPE 95164-PP presented at the SPE Hydrocarbon Economics and Evaluation Symposium, Dallas, TX, April 2005.
Strickland, R.F., Chong, E. and Purvis, D.C., Finite Difference Simulation of the Barnett Shale presented at the Barnett Shale Symposium II, Dallas, TX, June 2005.
Purvis, Dwayne C. and Strickland, R.F., Presentation at the Unconventional A&D – 2008 Round Table, Barnett Shale—Was It Worth It?, Denver, CO, March 2008.
Strickland, R., Purvis, D., and Blasingame, T., Practical Aspects of Reserve Determinations for Shale Gas paper SPE 144357, Presentation at the SPE North American Unconventional Gas Conference and Exhibition, The Woodlands, TX, June 2011. (reprinted in Journal of Petroleum Technology, January 2012)
Strickland, R., Purvis, D., and Blasingame, T., Practical Aspects of Reserve Determinations for Shale Gas, Presentation at the Eastern Section AAPG Meeting – Classic Rocks, Cleveland, OH, September 2012.
Purvis, D. with Dr. Curtis Whitson, Practical Aspects of Shale Reserves, presented at SPE sections in San Antonio (October 2015), Midland (November 2015), Wichita Falls (December 2015), Austin (January 2016), Fort Worth (February 2016), and Bartlesville (February 2016).
Purvis, D., Ethics and Shale Reserves, workshop offered through SPE Calgary Section, CA, January 2016.
Purvis, D., Evaluation of Shale Reserves and Resources in US Acquisitions, to SPE Calgary Section, CA, January 2016.
Purvis, D. and Kuzma, H., Evolution of Uncertainty Methods in Decline Curve Analysis paper SPE 179980, Hydrocarbon Economics and Evaluation Symposium, Houston, TX, May 2016.
Purvis, D., The Practice of Decline Curve Analysis, paper SPE 179979, Hydrocarbon Economics and Evaluation Symposium, Houston, TX, May 2016.
Purvis, D., Caveat Emptor in Acquisition, presented at SPE section in Oklahoma City (August 2016).
Purvis, D., Evolution of Probabilistic Decline Curve Analysis, presented at SPE section Reservoir Studies Group in Oklahoma City (August 2016).
Various articles on OilPrice.com.