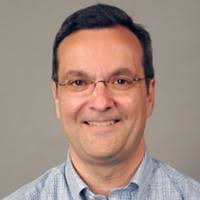 Guest Instructor, Don LeBlanc
Mr. Don LeBlanc, PEng has an in-depth background in petroleum engineering that includes reservoir engineering, production engineering, hydraulic fracturing, field development, reservoir management, formation evaluation, reservoir modelling, production modelling and reserves estimation resulting from extensive independent and operating company experience in Canada, US and Internationally.
During his 40+ year career he has lived in Indonesia, Denmark and the US and worked with super-majors, national oil companies, small independents, and consulting firms all over the world. He has worked on projects in the US, SE Asia, Australia, Croatia, North Sea (Denmark/Norway/UK), Russia, Egypt, East Coast Canada, Beaufort Sea and Alberta ranging from green (new) fields to brown (old) fields, from offshore to onshore fields and from conventional to unconventional and shale reservoirs.
Don has extensive experience with reservoir and production engineering and simulation of conventional and unconventional reservoirs. He has been working with unconventional and shale reservoirs for >20 years which led to the development of PE Essentials which includes tools to evaluate conventional and unconventional wells and reservoirs. Don along with Dr. Okouma developed and published the LeBlanc-Okouma Power Law (LOPL) decline curve model in the March 2018 issue of World Oil. He published the Artificial Neural Network Oil Recovery Factor model in the March 2019 issue of World Oil.
Don has extensive experience with field development and rehabilitation including IOR/EOR and water and gas flooding and is very knowledgeable in the use of Eclipse, CMG, Exodus, BOAST, IPM, IAM and numerous other reservoir and production simulators. He has extensive experience as Chief Reservoir / Production Engineer, as a Reservoir Engineering Advisor and as Team Leader of Subsurface Teams for offshore, onshore and unconventional assets.
Don's areas of expertise include:
Field Development, Field Rehabilitation
Production Surveillance and Reservoir Management
Classical Reservoir Engineering and Reservoir Modeling (Eclipse, etc)
Production Engineering and Production Modeling (GAP, etc)
HPHT, conventional, unconventional, shale fields
Coupling Reservoir and Production Models
Artificial Lift / Hydraulic Fracture Stimulation Analysis & Modeling
Reserves Evaluation / Auditing
Peer Review / Peer Assist
Expert Witness (High Court of London)
IOR / EOR
Mentoring / Teaching (college and industry courses)
Don received a Bachelor`s degree (Magnis Cum) in Engineering-Physics in 1979 from Dalhousie University and is a registered Professional Engineer.